Home Shouldn't Hurt: What this powerful campaign means to me
31 October 2018
Shivani is the coordinator of an ActionAid-supported One-Stop Crisis Centre based in Bhopal, India. She writes about our Christmas appeal, Home Shouldn't Hurt, what it means to her and why it's so important to support survivors of sexual and domestic violence.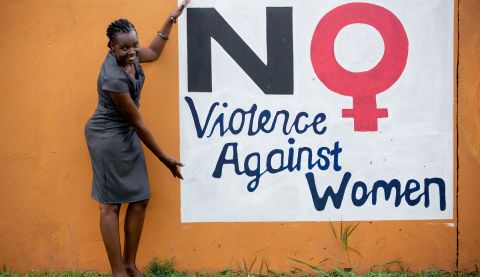 At the crisis centre where I work in Bhopal, India, women and girls often come through the doors at the lowest point in their lives. Many have nowhere else to turn, and have lost hope of finding a way through their experiences. 
A safe place for them to sleep is the most basic service we provide at the Gauravi One-Stop Crisis Centre, but to some women and girls it means the world. Whether it's due to an abusive partner, relative or neighbour, their home is no longer a safe place for some women and girls. In fact, it can be the most dangerous place in the world. 
That's why ActionAid's Home Shouldn't Hurt appeal is so important to me. Women and girls deserve to live free from violence, and that starts with a safe, secure place to call home. But in India, a women or girl is raped every 15 minutes. And the likelihood is that these rapes will not be committed by an anonymous stranger. In 95% of cases the survivors know their rapist. He is a husband, a boyfriend, a trusted family member, a neighbour… a 'friend'. 
So, the truth is, to end violence against women and girls we must tackle violence in the home.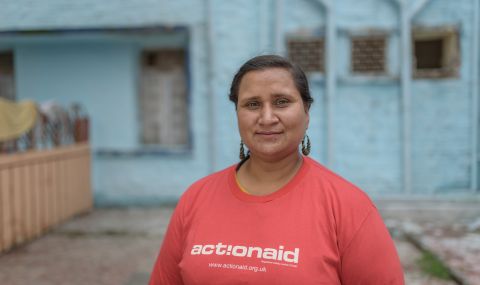 When women blame themselves for domestic and sexual violence
In Madhya Pradesh, the state in which I live and work, there is urgent need to ensure women's safety. It starts from the minute we are born, because many, many people don't want a girl to be born in their home - they would much rather their daughter bear a son. 
Throughout their lives, women and girls are often unaware that there are laws in place to protect them, or that they have rights against their abuser. Too often, they will blame themselves for what happens to them. This is made only worse by the questions that come: "Why did you leave in the small hours? Why did you go to that place where there was no man with you?" Fear of having their family abandon them forces them to stay silent.
For many women and girls, this means rapes and domestic abuse go unreported. They will simply tell their doctor they fell down - accept their fate and continue a daily life, behind closed doors, coloured with fear and uncertainty.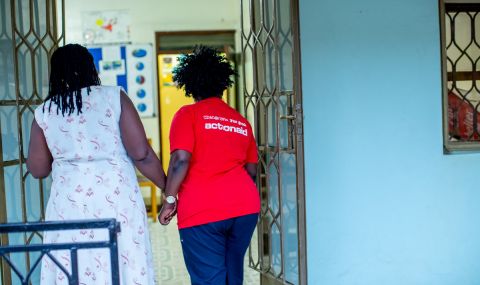 But thanks to the support of ActionAid, crisis centres around the world are providing vital support to survivors of violence at the time they need it most. We give shelter, medical treatment, counselling and legal support to survivors, all under one roof. 
Many of the staff here at the centre are survivors themselves, so we listen. We understand. And we do everything we can to help the survivor begin to rebuild her life. That includes fighting for justice so the attacker can be put behind bars, and the survivor can return home without the fear of seeing his face again. 
But it's not just crisis support that these centres are giving. We are also working for a brighter future for women and girls, by reaching out into the community and educating men, women, boys and girls about equality and women's rights. We work with lawyers to ensure survivors get justice, work with the police to ensure cases are dealt with properly, and hold talks in schools and colleges about reporting abuse. Meanwhile we are training survivors with skills like needlework and even bus driving, so they can become financially independent and are no longer forced to rely on a violent husband or partner.
Together, these actions are building towards a more just tomorrow, where we can break the cycle of violence and ensure girls are able to grow up in happy, safe homes. 
Hope for a future without violence against women
In the years I've worked at the crisis centre, I've encountered dozens of truly heartbreaking cases of sexual and domestic violence - girls of tender age abused by family members; women who've endured years of violent attacks by a husband they were too scared to leave. 
But I've never lost hope of a better future. Because I know that with the right help, survivors can recover from their trauma and rebuild their lives. And as we work to end stigmas, change attitudes and educate communities about these issues, we can stop abuse in the home, and end violence against women and girls altogether. 
Read next
18 March 2021

15 December 2020