Six charity Mother's Day gifts that pay her kindness forwards
1 March 2022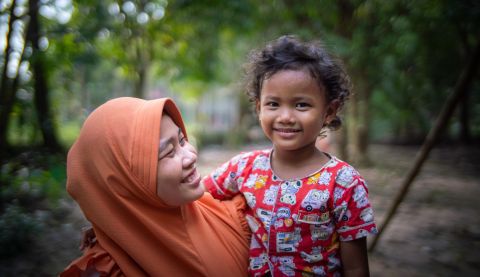 Mother's Day is fast approaching on Sunday 27th March! It's a wonderful chance to celebrate amazing women in our lives, who give us so much.
And what better way to celebrate the kindness and generosity of your mum, than to send a charity Mother's Day gift? Our collection has gifts from just £10, and you'll be paying her kindness forward to women and girls in some of the world's poorest countries.
Celebrate the power of women this Mother's Day
When disasters strike around the world, women and girls are often hit the hardest.
But ActionAid's 50 years of experience shows us that women are also the most effective leaders in times of crisis - because they know their communities, and the people in them, better than anyone else.
That's why, this Mother's Day, we're asking for support for our campaign to help women on the frontline of crises. 
If you donate today, you could help ensure women's needs are not forgotten during emergencies. You could help ensure that women's voices are heard, so that entire communities can become more resilient when disasters strike.
Read next
29 March 2022

25 January 2022