Sport changing lives in Brazil
2 August 2016
The global spotlight shone on Rio de Janeiro in Brazil this time last year, where the Olympic and Paralympic Games took over the city. Thousands are descending on this famous city to watch the world's most talented athletes compete for gold. But for sport-mad kids growing up in the poorest parts of Rio, playing their favourite games can be a struggle. Find out how your RideLondon sponsorship can change the lives of kids growing up in Rio de Janeiro.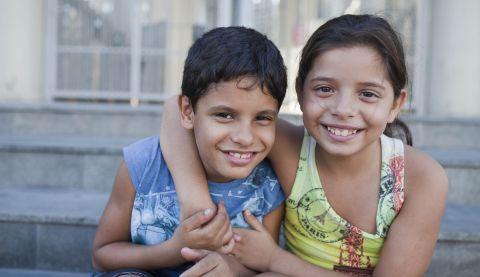 Playing outside can be dangerous for kids in the slums
Twins Samir and Samira live in one of Rio's most dangerous favelas, Mare, with their mum. Mare has a reputation for serious drug-related violence. 
Samir says: "We very rarely play on the football pitch inside the slum and when we do our mum has to be with us all the time. It's not safe for us otherwise."
So despite the Olympics being hosted in their city, it's difficult for Samir and Samira to enjoy running around with their friends. Instead, they have to ride bikes in circles on their roof, which measures just 12 foot by 8 foot.
Samir says: "Mum won't let us ride our bikes in the street because of the motorcycles the drug dealers drive around on. My sister Samira got hit by a motorbike once."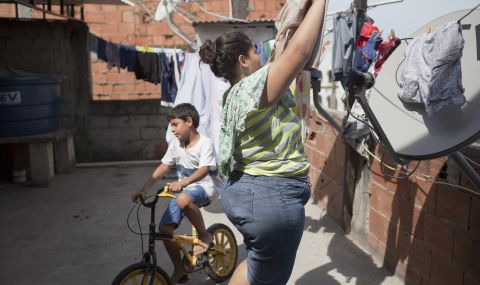 Creating a safe space for children
ActionAid works alongside local organisation Redes, who provide a space for kids to get together, play and learn in a safe space inside the slum.
Thousands of kids enjoy all sorts of activities and classes, from sport to cookery and music. The kids also can get extra tuition here, to help them finish school. But to continue supporting these safe spaces, we need your support!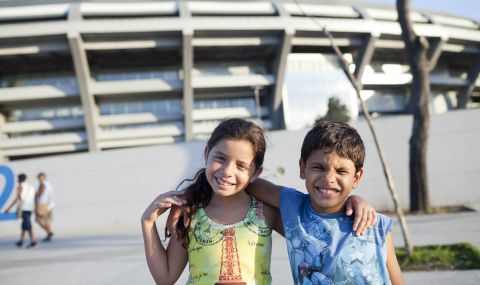 You are helping change lives, for good.
Your sponsorship will help transform the lives of children like Samir and Samira giving them a safe place to play with their friends and enjoy their childhood.
So with that in mind, why not check out our top fundraising ideas to help you hit your target and read our top tips on how to plan a successful fundraising event.
Lianne Milton/Panos/ActionAid