Occupied Palestinian territory
Why we work in the West Bank
Many Palestinians living in the West Bank are faced with little or no access to basic rights such as water, electricity, health, sanitation, education or livelihood, and are unable to build homes or infrastructure.
Palestinian people face systematic human rights violations including unlawful demolitions, forced displacement and arbitrary arrests and few have adequate access to legal representation. A system of checkpoints and closures severely limits freedom of movement.
More than a half million Israeli settlers live in 237 "settlements" in the West Bank, including East Jerusalem, all of which are illegal under international law.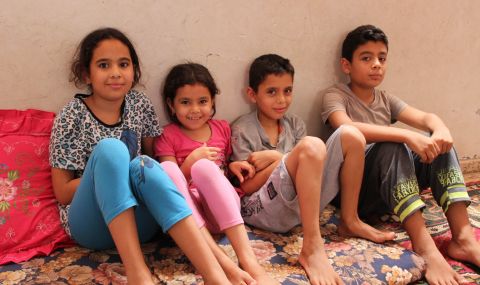 What we do in oPt
The 2014 war on Gaza has caused thousands of children in oPt to suffer from post-traumatic stress disorder (PTSD). Years after witnessing bloodshed and destruction, many children still show signs of severe emotional distress such as bed wetting and nightmares. More than 70% of children worry about another war.
Through a partnership with Fekra Arts Institute, we give children psychosocial support in the form of a series of workshops focussed on art, drama and storytelling which help them deal with their grief.
Across oPt women have one of the highest education levels in the Middle East region, yet nearly three times more men are in paid employment. We help women to earn their own income by offering them the training and resources they need - from sewing equipment to business skills - and connect them with other women who need help so they can support one another in the long term.
Coronavirus in Gaza: Counselling survivors of domestic violence
As Covid-19 lockdown has restricted movement, ActionAid Palestine and our partners are reporting an increase in calls about gender-based violence in oPt. 
Under the restrictions, women are being forced to stay at home and their usual support services are closed. There has been a 20% increase in calls with the highest number of calls coming from Gaza.
ActionAid Palestine and its partner organisation SAWA are providing psychosocial support for survivors of violence in Palestine.
Samah Kassab, a senior Humanitarian Programme Officer with ActionAid Palestine is working on the Covid-19 response, specifically working with women and girls who need support.

Because many of the organisations that stand up for our rights and charities that are helping us in the Gaza strip have closed, we can't do any face to face domestic violence awareness and support workshops or sessions. These sessions are now being provided online and using phone calls and social media.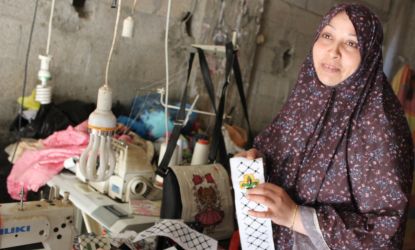 From unemployment to running her own business
After years of abuse from her husband, Reda eventually divorced. As a 37-year-old single mum of five children, Reda was really already struggling to survive. The 2014 war in Gaza made things even worse. ActionAid gave her a sewing machine, cloth and thread to start an embroidery business – and it's been a roaring success.   
"The project gave me a glimmer of hope and it's helped me be resilient," Reda said. "Before I had nothing, but now I can feed my children. I have a bank account and I am saving money for the future."
"Now I've gone into business with another woman," Reda continued. "I am so happy to help another woman to start her dream. I'd like to send a big thank you to everyone who supported and encouraged us."
Donate to ActionAid's work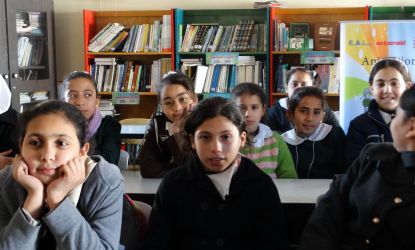 Children recovering from the trauma of war
Hala lives in a refugee camp, on the north-west coast of Gaza. She saw her cousins killed as they played on a local beach, and the trauma had stayed with her ever since. Insomnia, anxiety, aggression and depression have plagued her life. 
Thanks to a local partnership, Hala was given psychological support though attending workshops where art, drama and storytelling help children deal with their grief. After 10 intensive sessions Hala's distress and anxiety subsided.
With much support and encouragement from her teachers and new friends, Hala started to draw and paint with enthusiasm. "We saw her beautiful smile. Hope appeared in her eyes," her social worker told us. Hala explained: "I remember what the teachers told me about leaving behind my fear and shyness. I became stronger and told the story of my cousins."
Sponsor a child like Hala
Top image: Jasmeen lives in Gaza with her family. Credit: Paul Evans/ActionAid