Why we worked in Pakistan
Pakistan has the world's sixth biggest population, but a fifth of the people are still living in poverty. We have supported the most marginalised people to claim their rights, help children go to school and improve communities' resilience to natural hazards.
Women face massive challenges in Pakistani society. Although they make up around 60% of the agricultural workforce, men own most of the land. Despite the law, many underage girls are forced to get married and their families have to pay hefty dowries.
There are more than five million children out of school in Pakistan – the second highest of any country – and only 63% of young women are able to read and write, compared with 78% of young men. 
Recurring natural hazards are also a major problem. The 2010 floods affected more than 20 million people, and climate change is increasing the severity of extreme weather such as droughts and tropical cyclones.
What we did in Pakistan before November 2018
We helped vulnerable groups including women, street children and people with disabilities by working with local governments to secure access to healthcare and clean water.
We campaigned for women to be able to inherit and control land so they can have economic independence, and we encouraged women to join our REFLECT circles, where they could learn to read and write. Members were also offered small loans, allowing them to start their own business ventures. 
To help eradicate forced child marriage we educated young girls and communities on its risks, and encouraged women to participate in meetings to ensure girls remain in school. We also lobbied government agencies to improve facilities in primary schools and campaign for school curriculums to include teaching on gender equality to both boys and girls.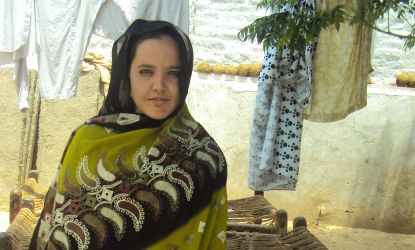 Tackling child marriage through education
When Savelat was eight, she was forced to marry an older man. Instead of spending her time studying, she was forced to carry out never-ending household chores. She was also beaten by her mother-in-law and her husband, who had a drug addiction.
Luckily Savelat managed to escape. She returned to her parents and went back to school. She now works as a facilitator at an ActionAid Reflect Centre in her village, helping other women can learn to read and write and collectively tackle their problems.
Savelat explained: "I run the Reflect Centre and educate other girls and women about the impact of early girl marriage. I don't want to see any other girl from my village having to endure the curse of early marriage. So I try my best to convince the parents that it is a crime and it should be stopped."
Read more about our work on women's rights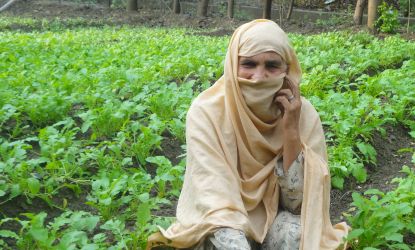 Improving farming techniques
Husan Hari lost everything she had during the teriible floods in Bangladesh in 2010. In 2013 Husan Hari joined an ActionAid's project helping women improve their livelihoods by providing training in kitchen gardening and cattle and chicken farming, as well as cash for work and seed distribution.
Husan Hari learned how to prepare beds, what to grow and when. She now grows her own vegetables and sells the surplus in the neighborhood to earn money.
She says: "I can see the time when we won't have hungry days and nights anymore and will be able to take good care of ourselves. I praise ActionAid for helping turn around our lives. Now I go to the field every morning to see the crop."
Read more about our work ending hunger
Top image: Girls at ActionAid's women- and child-friendly space in Pakistan's Sindh province, where they have literacy classes, counselling, vocational training, and toys and books. Umar Farooq/ActionAid
Page updated 7 March 2023