Why we work in Colombia
Poverty in Colombia has halved over the last 10 years, but it remains one of the countries with the highest income inequality in Latin America.2
26.9% of the population live below the poverty line, of which 7.4% are classed as living in 'extreme poverty'.3
There are marked differences between outcomes in rural and urban locations: extreme poverty is over three times higher in rural areas, and moderate poverty 55% higher.
Meanwhile, women are significantly less likely to be in employment; women are also more likely to be in low-paid, low quality work.4
Women's rights in Colombia
In Colombia women are more likely to be unemployed, or employed in low-quality, low-paid jobs for a number of reasons, including the impact of unpaid work like caregiving and housekeeping, which often falls to women.5
Women carry out 7.23 hours of unpaid work per day on average, compared to 3.10 hours per day for men.6
Meanwhile, Colombia has one of the highest proportions of displaced persons in the world, which has severely impacted women. 
80% of the internally displaced are women and children, and 15.8% of the women displaced because of armed conflict have stated that they were also victims of sexual violence.
Many women in Colombia also experience violence in everyday life. According to the Colombian Institute of Forensic Medicine, over 23,000 cases of sexual violence were reported in 2017, 85% of them against women.7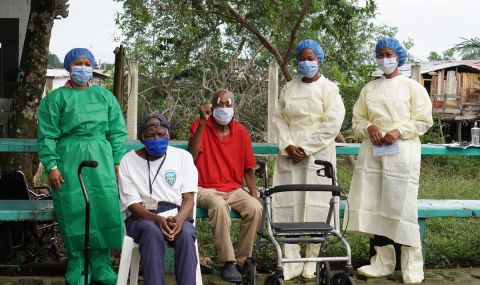 What we do in Colombia
Alianza por la Solidaridad has more than 30 years' experience supporting communities in Colombia - particularly supporting people displaced by armed conflict with water, sanitation and shelter.
Key areas of work are: women's rights; advocacy; sustainable local development; WASH (water, sanitation and hygiene); and protecting women and children against sexual and gender-based violence.
Supporting survivors of violence
During humanitarian emergencies, whether caused by natural hazards, internal conflict and/or large migration movements, women and girls face an increased risk of sexual and gender-based violence.
During the coronavirus pandemic ActionAid and our local partners have worked to support survivors of sexual and gender-based violence - which has increased due to lockdown-related confinement, and due to outbreaks of armed conflict.
This includes a coordinated violence prevention strategy, ensuring access to affordable care for survivors, like psychosocial counselling, and legal support and case management.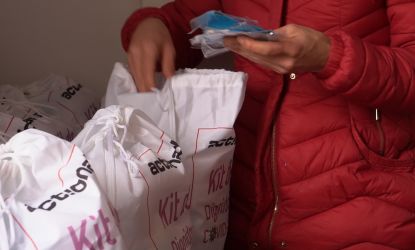 Coronavirus in Colombia
Today, Colombia faces many challenges: the Covid-19 pandemic has hit the country hard, causing the worst recession in almost half a century.8
The pandemic has significantly impacted the most vulnerable populations in Colombia. As a result, the number of people classed as 'in need' increased from 5.1 million in 2019 to 6.7 million by the end of 2020.9
ActionAid and our local partners have worked to support the community by delivering Covid-19 prevention kits to women, families, migrants, the elderly population and those living in shelters.
We're also conducting workshops in the community on hygiene practices, to help stop the spread and keep people safe from Covid-19. 
Footnotes
1https://data.worldbank.org/indicator/SP.POP.TOTL?locations=CO
2https://www.worldbank.org/en/country/colombia/overview
3http://documents1.worldbank.org/curated/en/657941560749443721/pdf/Poverty-and-Shared-Prosperity-in-Colombia-Background-Paper-for-Policy-Notes.pdf
4http://www.oecd.org/economy/surveys/Colombia-2017-OECD-economic-survey-overview.pdf
5http://www.oecd.org/economy/surveys/Colombia-2017-OECD-economic-survey-overview.pdf
6https://www.oecd-ilibrary.org/sites/99444453-en/index.html?itemId=/content/component/99444453-en
7https://www.oecd-ilibrary.org/sites/99444453-en/index.html?itemId=/content/component/99444453-en
8https://www.worldbank.org/en/country/colombia/overview
9https://gho.unocha.org/colombia
Top image: ActionAid has been delivering humanitarian support to vulnerable communities amid the Covid-19 pandemic in Colombia. Credit: ActionAid
Page updated 3 March 2023