ActionAid works with women and girls living in poverty. Our dedicated local staff are helping end violence against women and girls and changing lives, for good. We understand the deep-rooted problems facing women and girls and work alongside whole communities to find solutions. We make sure women and girls are safe from harm, able to earn a living and to claim their rights, and we prioritise their rights and leadership during times of crisis.
Our work with women and girls
We are passionate about tackling gender inequality, and women and girls are at the heart of ActionAid's work.
In the countries where we work, our dedicated local staff are supporting women and girls as they claim their rights, prevent and respond to violence, and help lead their communities out of poverty.
Women and girls are actively involved in the design of our programmes and take part in key decision-making. We support women and girls to be leaders and agents of change; in their families, their communities and on the national and international stage.
Our experience has shown us that supporting women and girls to claim their rights and help lead their communities out of poverty is the most effective way of changing everyone's lives for good.
Challenging gender inequality and violence against women and girls is essential if we are to tackle one of the biggest causes of poverty worldwide and help women and girls transform their lives and the lives of members of their communities.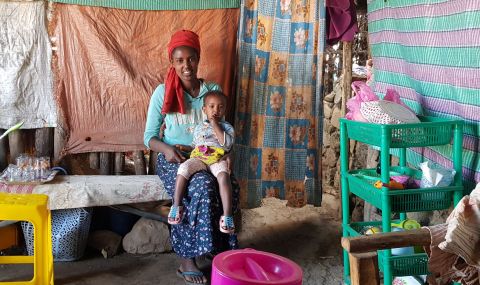 Our human rights-based approach
ActionAid's human rights-based approach means that local people are the drivers of their own change and can claim the rights they are entitled to, regardless of where they are born.
Our approach powers people to understand their rights, and enables us to increase the accountability of key players who are responsible for protecting and fulfilling these rights. We also make sure that members of local communities can take part in shaping key decisions that affect their lives. Women know best what their communities need, especially during a humanitarian disaster.
A human-rights-based approach means combining change at the local level with policy action - because we know that for people to claim their rights, we need to change the policies and practices that make people poor.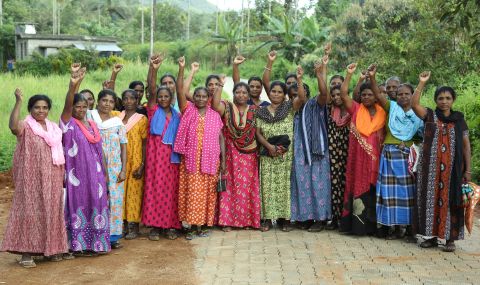 Changing laws and policies
ActionAid fights for a fairer world by encouraging the public to challenge the national and global policies and practices that keep people poor. We work alongside local communities, women's networks, governments, institutions and multinational agencies to ensure women and girls know and can claim their rights.
We engage and negotiate with governments, organisations and institutions to respect, protect or fulfil the rights of the world's poorest women and girls. We do this by changing laws or policies that discriminate against women and by making sure governments provide important services for women and girls, such as reproductive healthcare or safe schools.
Top photo: Charity, (wearing red headscarf) sits with her children outside their home in Kogi, Nigeria. Fati Abubakar/ActionAId
Page updated 27 July 2021