Life in Somaliland
Women and girls often lack a strong voice in society, as decisions in the home and government are made almost exclusively by men.
In Somaliland, 97% of girls aged between four and 11 have endured female genital mutilation (FGM), a brutal procedure that can cause death and countless health complications.
Low literacy rates and limited awareness of legal rights also make women vulnerable to domestic violence and sexual abuse. After the war, Somaliland's education system collapsed. While schools are reopening and primary school enrolment increasing, the quality of education is poor and many teachers remain unqualified.
Somaliland in statistics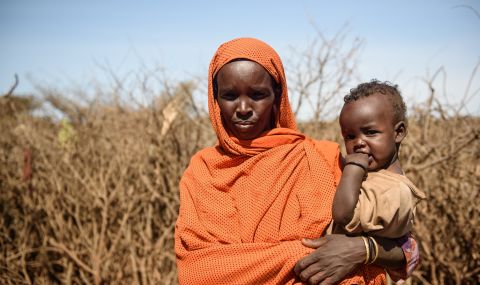 What we do in Somaliland
Our work in Somaliland displacement camps
We are distributing women's survival kits, which include clothes, underwear, soap, torches, baby lotion and whistles.
We are providing families with cash transfers, which go directly to women and empower them to decide how best to prioritise their families' needs.
We are training women's coalitions in leadership skills, empowering them to lead their camps.
Our work ending hunger in Somaliland
ActionAid works to end hunger among small farmers and pastoralists in Somaliland.
We work mainly with women who are left to fend for themselves when men migrate to cities or coastal regions in search of water for cattle. We provide tools such as rakes, pickaxes and tractor rental to help increase harvests and improve nutrition.
During the East Africa food crisis we supported at least 64,000 people, distibuting 6,000 tonnes including rice, sugar, wheat flour and cooking oil, and thousands of litres of water.
Getting children into school
In 2014, we ran a campaign which brought education ministers face to face with more than 1,000 parents to discuss how to get children into school.
ActionAid now works with parents and teachers to build classrooms and separate toilets for girls and boys, and with the Ministry of Education to develop training programmes for newly qualified teachers.
These raise awareness of the importance of girl's education, and challenge the view that FGM and early marriage are safe ways to protect girls from pre-marital sex.
Protecting girls from FGM
We are working to end FGM in Somaliland by helping communities to learn and openly talk about its damaging effects, running youth groups to help boys and girls speak up to end FGM, and supporting groups to lobby governments to help pass anti-FGM laws. 
Women are at the centre of our work, but to end FGM we need whole communities to say no, so including men is essential. 
Through our work, teenage boys and men are publically declaring that they will not marry women who have had the cut and are being powerful ambassadors.
More than half a million internally displaced people were in critical need in Somaliland, many of them living in camps - even before the Covid-19 crisis began. Coronavirus cases are now increasing every day.   
Healthcare provision is inadequate: there are only two ventilators in Somaliland, for a population of over four million. 
Women and young girls are particularly vulnerable: there are reports of an increase in gender-based violence and, due to the closure of schools, young girls are at a high risk of undergoing FGM.  
ActionAid is supporting awareness-raising about the virus across Somaliland, establishing hand-washing stations, distributing soap, and supplying water. 
We have trained 60 young volunteers to reach 30,000 people raising awareness door-to-door. 
We're also distributing aid including food and shelter kits.
We urgently need your help to support the most vulnerable, stop the spread of Covid-19 and save lives.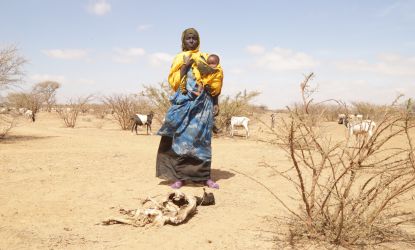 Supporting women in Somaliland affected by hunger
35-year-old Nimo and her children walked for eight days in search of water.
For rural communities like hers, land and livestock are key to survival, but after years of drought she was left with nothing. Her animals were now too weak to make meat or milk. 
On the journey to find water, Nimo instead found a trail of animal carcasses. 
I breastfeed my six-month-old son, but he cannot get enough milk as I don't have food."
Learn more about our work ending hunger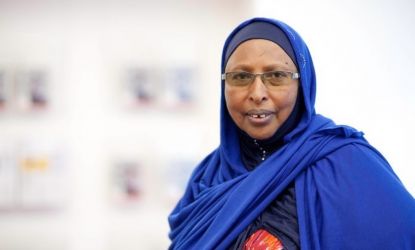 Ending FGM in Somaliland
Zeinab underwent female genital mutilation (FGM) when she was just four years old.
Her father didn't want her to have it, but her mother organised it while her father was away on a trip, as she thought the social consequences of not being cut outweighed FGM's damaging effects.
"It was very painful," Zeinab told us.
I always remember. I can still hear the sound of the cutting."
Having FGM has caused Zeinab serious health problems for the rest of her life. Now, she is determined that the next generation of girls does not face the same trauma. 
As women's rights coordinator of ActionAid Somaliland, she is leading a programme that is training boys and girls, men and women, to understand the harmful effects of FGM. 
Read the full story
Footnotes
1https://cerf.un.org/news/press-release/un-emergency-fund-allocates-us45-million-stave-famine-risk-horn-africa
3https://www.bbc.co.uk/news/world-africa-14115069
4https://www.worldbank.org/en/news/press-release/2014/01/29/new-world-bank-gdp-and-poverty-estimates-for-somaliland
5https://www.worldbank.org/en/news/press-release/2014/01/29/new-world-bank-gdp-and-poverty-estimates-for-somaliland
6https://microdata.worldbank.org/index.php/catalog/2818/download/39898 (PDF)
Top image: Sabat, 30, lives in a part of Somaliland where there are water reserves below the ground. ActionAid built a well in her village which allows her to access the water and irrigate her farm. Jennifer Huxta/Actionaid
Page updated 26 January 2022