Why are women and girls most affected by climate change?
Climate change is intrinsically linked to poverty, impacting the lives of the world's poorest people the most.
It is also intrinsically linked to gender, as we know from our work that women and girls are particularly vulnerable to the effects of the climate catastrophe. All over the world, women and girls are losing their homes as a result.
Women constitute the majority of the world's poor, who are overall more affected by climate change. 
They are more likely to be dependent for their food and income on the land, and natural resources, which are being threatened.  
They are less likely to be in positions of power and/or decision-making roles. 
They are more likely to be responsible within their families for securing water, food and fuel for cooking and heating, which are all being threatened.1  It is often women and girls, for example, who are forced to walk great distances to find water when local sources dry up. 
In poorer countries, they tend to be exposed to the negative impacts of disasters, including death and injury. These disasters are becoming more frequent and more severe due to climate change.
They face a heightened risk of gender-based violence during and following disasters, and when forced to leave their homes due to climate change, become more vulnerable to early marriage, adolescent pregnancy, rape and trafficking.2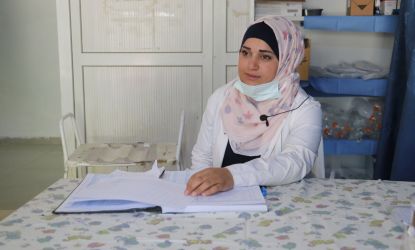 Turkey-Syria earthquake six months on
"The earthquake greatly affected our work because hospitals were destroyed and had to be reconstructed.
"There is a lot of physical and moral damage at the same time."
Amani is Head Nurse at an ActionAid-funded hospital in north-west Syria. She told us that a lot of hospitals were destroyed by the earthquakes in February which has left communities without access to medical support and healthcare workers without the vital medical
supplies they need to treat patients.
Since the hospital has opened, Amani has seen dozens of patients arrive to access healthcare services, including pregnant women and new mothers who need pregnancy and antenatal care. The hospital is there to serve women living in the nearby camps for internally displaced people. 
As this crisis continues to develop, we need your help more than ever.  Please help today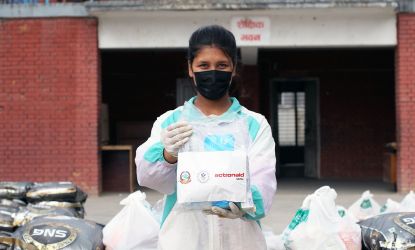 Supporting women's leadership in emergencies
In humanitarian crises, ActionAid does things differently. We work to promote women's leadership, ensuring women are empowered to make decisions about the needs of their community. 
We know that women bring vital skills, resources and experience to humanitarian response. And when crises happen, they are often the first responders, playing critical roles in the survival of families and communities.
During the Coronavirus pandemic, ActionAid has reached over 25 million people with our life-saving support.
We have put into action our women-led, localised response to the pandemic: promoting women's leadership, ensuring women are empowered to make decisions about the needs of their community, and amplifying the voices and representation of women in humanitarian decision-making spaces. 
Top image: Esther, an ActionAid Humanitarian Advisor who is supporting communities affected by the East Africa food crisis. Sarah Waiswa / ActionAid
Page updated 18 August 2023