Mother's Day - meet amazing mums fighting for a better world
28 March 2019
This Mother's Day, let's celebrate all the inspirational and courageous mums, who are fighting for a better and more equal world for their children. Meet some of these incredible mums and their daughters.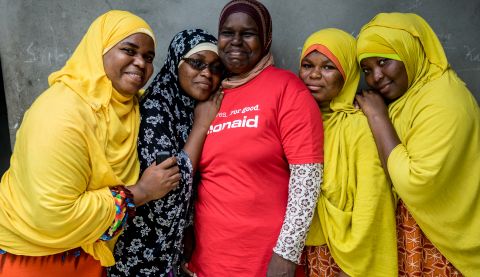 Discover these inspirational stories about mums and their daughters – Abiba and Faith from Ghana, Cleonice and Alda from Brazil and Asiah and Rhinet from Uganda. 
Abiba and Faith, Ghana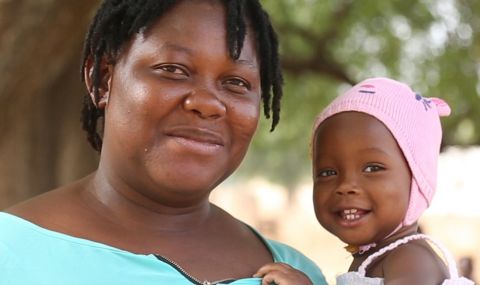 I encourage leaders in the local villages to see that by educating a girl, they can benefit the whole community and its future."
Faith's mother, Abiba, works as an ActionAid programme officer in Ghana, saving girls from child marriage and helping them access the education they deserve. 
Abiba has helped save more than 50 girls who were abducted into marriage between 2013 and 2017. She struggled as a child, because her mother died and she lived with different relatives, but she says this gave her the determination to stick with school and succeed.
Her passion is to put a smile on the faces of women and girls facing hardship in the Ghanaian communities that she grew up in.
Cleonice and Alda, Brazil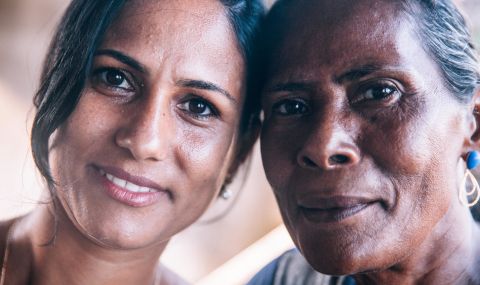 I've been learning about women´s rights since I was in my mother's womb."
Cleonice inspired her daughter, Alda, with her energy and constant drive to help women and girls facing violence.
Both Alda and Cleonice are involved with ActionAid's partner in Brazil (CMC). CMC empowers women and girls to understand and fight for their rights, protect themselves from violence and get the education they need and deserve.
We asked Cleonice about the woman who has inspired her most in her life:
First it was my mother and now it's just my daughter. My mother, because she put me in the world, raised me, taught me everything I know and now I have my daughter, she is everything to me. She's my arms and my legs, my everything."
Asiah amd Rhinet, Uganda
My mum's like a superhero to me. She is brave because she has gone through a lot, but still, she stood up for us." 
Rhinet's mother, Asiah, experienced years of domestic violence and abuse, but she stayed strong and encouraged her children to work hard and be independent.
Both Rhinet and Asiah received help from ActionAid Uganda, which runs shelters for survivors of violence across the country, providing women and girls with safety, food, counselling and access to medical and legal services.
With her mum's support, Rhinet now feels very passionate about women's rights. She also strongly believes in the power of education as a way to escape domestic violence and ensure girls are equipped with the right tools to report violence if they experience it.
Abiba, Cleonice and Asiah are just some of the amazing mums, who are challenging violence against women and girls and are fighting for a better world for their children.
This Mother's Day, please donate to help us support mothers who have lost everything in Cyclone Idai. Some have become separated from their children and don't even know whether they're safe or alive. We're on the ground helping mothers and their children in Mozambique, Zimbabwe and Malawi now. Help us reach more families. ActionAid is part of the Disaster Emergency Committee (DEC).
Photo credits: Rachel Palmer/ActionAid; Ruth McDowall/ActionAid; Bruna Valença/ActionAid; Karin Schermbrucker/ActionAid