How child sponsorship is being affected by Covid-19
21 May 2020
How will my sponsorship be affected? Find out the answer to this and other frequently asked questions about child sponsorship during the coronavirus pandemic.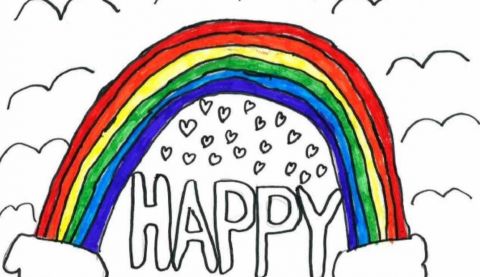 As Covid-19 spreads, the world's most vulnerable people are facing an immense catastrophe. If you're a child sponsor, we know you will be worried about the child you sponsor, so we have compiled some answers to the key questions we've recently been asked.
In the communities where ActionAid works around the world, our incredible colleagues are adapting plans and leading activities to respond to the impact of coronavirus.
With your support, we will be working over the months ahead to lessen the spread and reduce the impact of the disease. This is only possible with the commitment of amazing people like you. Thank you.
How is ActionAid responding to the coronavirus pandemic? 
People living in poverty are already faced with the harsh consequences of other humanitarian disasters.
Crowded living conditions mean families will find it difficult to distance themselves from others. Also, many people cannot access the water, sanitation, healthcare and the vital information they need to stay safe.
Through child sponsorship, we have long-standing relationships with many communities in the countries where we work. Right now, we are working around the clock with the most vulnerable communities to ensure families are supported during this health emergency.
Through local women's groups, we are distributing life-saving health information, hygiene kits, and personal protective equipment (PPE) to key workers.
We're also working to tackle the spread of deadly misinformation about coronavirus. This means translating vital public health advice, such as regularly washing hands with soap, into local languages and getting it to the most marginalised and hardest to reach people, including women and girls.
Will this affect the child I sponsor?
This is a rapidly changing situation, and our child sponsorship work is crucial to our ability to respond as necessary to the needs of the communities where we work.
As soon as the scale of the health crisis was apparent, ActionAid immediately stopped all mass gatherings. This included our events to collect child messages, as the health and well-being of the children and their families is paramount.
In many of the countries where we work, the governments have closed schools and asked people to isolate to help reduce the risk of the disease spreading.
For these reasons, we cannot yet confirm the status of individual sponsored children or their families. But as soon as it is safe to get in touch with each family, we will update you with further news.
This of course may mean we will not be able to collect the next scheduled messages from the children as planned.
I'm sure you'll understand that the health and well-being of sponsored children, their families and communities is our overriding priority. We ask you to please bear with us as we face this challenge – it may be some time before we can update you further about the child you sponsor.
Can I still write to the child I sponsor?
Yes, please do! Communication is now more important than ever as we all face the challenges that Covid-19 brings. We have received so many amazing messages of support from our child sponsors for the children they sponsor.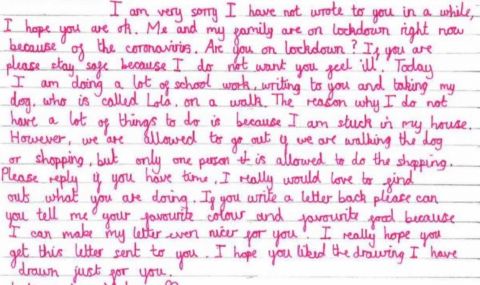 While we cannot yet deliver these to the children directly, we do encourage you to write, as it is important to stay connected. As soon as it is safe to do so, we will share these messages with the children and their families.
If you would like to write a message, please send it to: ActionAid, UK Child Sponsorship Office, Chard Business Park, Jarman Way, Chard, Somerset, TA20 1FB.
Your messages of support always mean so much to the children, their families and communities – thank you!
When will I get an update from or about the child I sponsor?
Unfortunately we do not know when we'll be able to collect further messages from the children. And once restrictions are lifted, it may take some time to restart all aspects of sponsorship, including collecting messages.
But as soon as we are able, and it is safe to do so, we will again organise fun events for the children to participate in, including our very special child message activities.
How can I keep informed?
The situation is constantly evolving, and we are working with our colleagues across the world to gather the latest updates.
We will be sending updates to child sponsors via post and email as soon as we can, but if you have any further questions, please email supportercontact@actionaid.org or phone 01460 23 8000.
And to keep up-to-date about ActionAid's response to the coronavirus pandemic around the world, please check back to our blog. 
Thank you again for your amazing support at this difficult time. 
Read next
4 October 2021

9 June 2021