Cost of living: 12% of British women are affected by period poverty
27 May 2022
Our new survey reveals that the cost of living is biting: period poverty is affecting millions of women in Britain today, causing many to use makeshift methods to manage their periods.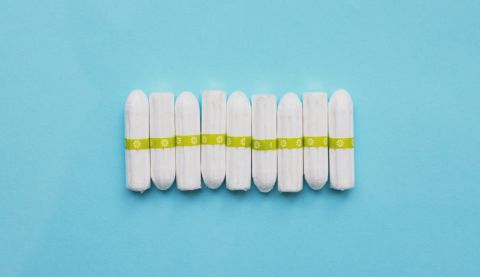 A new survey, commissioned by ActionAid UK to mark Menstrual Hygiene Day 2022, has found that nearly one in eight women (12%) in Great Britain have struggled to buy menstrual products in the last six months, for themselves and/or a dependent .1
Amid soaring inflation and rocketing energy bills, many have been forced to prioritise other household essentials over buying products like tampons. 
Of those who have struggled to afford menstrual products in the last six months, 75% said they had prioritised spending money on food. 49% had prioritised gas/electric, and 31% prioritised fuel. 
These results reflect growing concerns across the UK that more and more people are being pushed into poverty; they also underpin the fact that period poverty is not restricted to poorer countries in the Global South.
In richer and poorer countries alike, period poverty (as well as the stigma surrounding periods) has a real, lasting and often damaging impact on people's lives.
The cost of living crisis: makeshift methods to manage periods
Our survey showed that many women are being forced to resort to makeshift measures to manage their periods - which can be ineffective and even unsafe.
Nearly half (46%) of women who struggled to afford sanitary products in the last 6 months kept sanitary pads or tampons in for longer, or used tissues (46%). 10% doubled up their underwear.
Period stigma still has a serious impact
We also asked women about the impact period stigma has on their day-to-day life, finding that many reported negative feelings about their periods. 
A quarter (27%) of 16-24 year olds who have had a period in the last 12 months said that being on their period has made them feel anxious in the last year.
Overall, women who have has a period in the last year reported feeling anxious (19%), sad (19%), and annoyed (10%).
There were lots of reasons that women felt scared, embarrassed or anxious during their period in the last year - these included leaking through their clothes, changes to their body like bloating or skin changing (56%), and people seeing them take period products to the toilet (31%).
Meanwhile, more than a quarter of women have experienced negative comments about their periods (26%). More than one in ten women experienced these kinds of comments from their current or ex-partner (11%).
The everyday impact of periods 
Nobody should be held back because of their period. But our survey suggested periods are still having a disruptive effect on the lives of women in Britain: 28% of young women who have had a period in the last 12 months (aged 16-24) report having avoided or missed school, college or university in the last year because of their periods.
14%, or an estimated 6 million women2 have avoided or missed exercise and 2 million women3 have avoided or missed work due to being on their period in the last year.
Overall, it is clear that periods continue to limit the everyday routines and opportunities of many women - which can hold them back from fulfilling their potential and building the lives they want.
Sharing a better period with someone in need
Despite the difficulties faced by many women, girls and people who menstruate in Britain, our survey revealed that people are nonetheless guided by a very generous spirit.
84% of respondents said they've given a period product to a friend, family member or stranger in need. 
This underpins what many know to be true: here in the UK if someone - anyone - needs a tampon or a pad, we help out if we can. 
But what about a woman living in a refugee camp? Would you help her out too, if you could?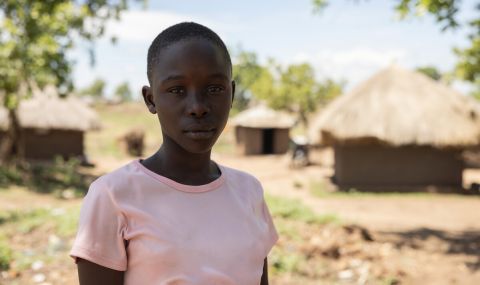 Around the world, we know that period poverty has a devastating effect on millions of lives: one in 10 girls in Africa miss school because they don't have access to menstrual products, or because there aren't safe, private toilets to use at school.4 In Kenya alone, approximately 50 percent of school-age girls do not have access to menstrual products.5
That's why, this Menstrual Hygiene Day, we're asking if you could help Share a better period with a girl in need. A donation of just £3 a month could help provide the menstrual products a girl needs to manage her periods - every month.
Donate to share a better period
Footnotes
1Fieldwork Dates: 24th - 25th May 2022. Conducted by YouGov on behalf of ActionAid. All figures, unless otherwise stated, are from YouGov Plc. Total sample size was 2219 adults. Fieldwork was undertaken between 24th - 25th May 2022. The survey was carried out online. The figures have been weighted and are representative of all UK adults (aged 16+). The figures presented from the online survey have been analysed independently by ActionAid.
2Calculation based on 14% of the estimated 15 million women in the UK who menstruate
3Calculation based on ONS figures of 72% of women being in the workforce. 72% of the 15 million women in the UK who menstruate is 10.8 million. 14% of 10.8 million is 2.1 million. Female employment rate (aged 16 to 64, seasonally adjusted): % - Office for National Statistics (ons.gov.uk).
4http://unesdoc.unesco.org/images/0022/002267/226792e.pdf
5https://unesdoc.unesco.org/ark:/48223/pf0000226792