Cost of living: UK period poverty has risen from 12% to 21% in a year
26 May 2023
An ActionAid poll has found that the number of UK women and people who menstruate who are struggling to afford period products has risen from 12% to 21% in one year.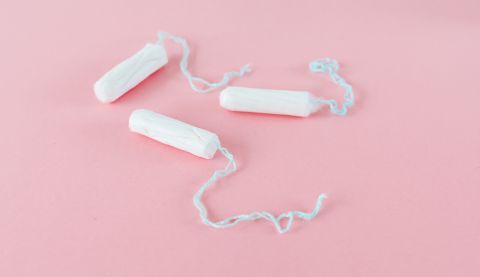 As the cost of living continues to bite, a new ActionAid poll has revealed that 21% (more than one in five) women and people who menstruate in the UK are now struggling to afford period products - up from 12% in just one year. This amounts to an estimated 2.8 million people, putting around one million more people into period poverty versus last year.1
Of those affected by period poverty, 41% kept sanitary pads or tampons in for longer, and 8% re-used disposable pads, which can be a dangerous method of period management.
37% said they had used tissues or cotton wool instead of sanitary products in the last 12 months. 13% used socks or other clothing, and 9% resorted to using paper or newspaper. 
More than a quarter of survey respondents (28%) said they were able to rely on period products available at school or work, but for 17% they stayed at home. This means missing out on school, work, exercising or socialising, all of which can have wider implications for their mental health, wellbeing, and future.
Prioritising other essentials over period products
As the cost of everyday items continues to soar, women and people who menstruate are being forced to make difficult decisions about which essentials they can buy.
Those affected by period poverty said they were prioritising other everyday basics over the period products they need:
60% had to prioritise food.
48% had to prioritise gas/electricity.
24% sacrificed period products for themselves so they could afford period products for their dependant. 
Those aged 18-24 were most likely to struggle to afford period products: more than a quarter (27%) of people surveyed in this age group said they were affected.
Periods forcing women to stay home
Due to period poverty, but also because of issues like the ongoing stigma around periods, our survey reveals that missing school, work, avoiding exercise or socialising are all too common for those who menstruate. 
A shocking 14% of survey respondents said they have avoided or missed work during their period, while 13% have missed school or university or college.
39% missed sport or exercise, while 25% missed socialising with friends while on their periods. For 18 to 24-year-old women and people who menstruate, this amounted to 48% - almost half.
Of those who avoided or missed some activities as a result of being on their period, 32% did so because they didn't feel comfortable wearing the uniform, kit or clothing required for doing the activity. 7% missed activities because they feared being bullied or teased. 64% missed these activities because of period side effects including fatigue and anxiety. 
More young women and people who menstruate feel embarrassed during their period
Despite efforts in recent years to improve openness about periods, and reduce the societal stigma (take, for example, the England Lionesses' switch to blue shorts after players voiced period concerns2 ), it has emerged that 'period positivity' may be in decline. 
Our survey found that 22% of young women and people who menstruate (aged 18-24) in the UK today feel embarrassed during their period - a significant rise from 8% in 2022.
Of those who reported feelings of anxiety, embarrassment or shame, 12% said this was because of jokes made about their period by a partner, friends, colleagues or parents. 30% said it was because people would see them taking sanitary products to the toilet, and 58% said it was because of fear of leaking onto their clothes. 
This much is sadly clear: not only do significant numbers of women, girls and people who menstruate frequently feel negatively about their periods, but progress is not being made.
In the UK, as in every country around the world, people who menstruate are routinely mocked for this natural process and/or made to feel shame. 
Share a better period this Menstrual Hygiene Day
Nobody should ever feel shame or stigma about their period, or have to use dangerous makeshift methods to manage it. 
That's why, this Menstrual Hygiene Day, we're asking anyone who can help to donate just £3 a month to share a better period.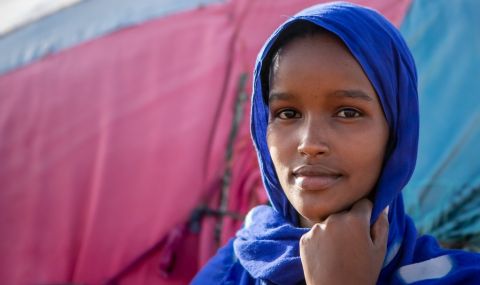 Many of us know what it's like to lend a tampon or a pad to someone - anyone - who needs one. It doesn't matter if it's your sister, a friend, or a complete stranger in the loo. It's an unwritten rule that we always help out in an emergency, if we can.
What about a girl living in a refugee camp in Somaliland? Would you help her out too, if you could?
Around the world, millions of women, girls and people who menstruate live without access to the safe menstrual products they need, putting their health and safety at risk.
But ActionAid is working to end period poverty. So if you know what it's like to need a tampon or a pad, and to be helped out by a stranger, please pass the favour on. Help to end period poverty for good.
Footnotes
1All figures, unless otherwise stated, are from YouGov Plc. Total sample size was 2060 adults of which 1061 are Female. Fieldwork was undertaken between 10th - 11th May 2023. The survey was carried out online. The figures have been weighted and are representative of all UK women adults (aged 18+). Population figures have been calculated using ONS mid-year UK Adults – women population estimates for 2022 of 27.1 million.
2https://www.theguardian.com/football/2023/apr/03/england-lionesses-new-kit-blue-shorts-player-period-concerns