Somaliland on the brink of famine
9 March 2017
"Right now, hunger is wrenching apart whole communities and it is women and girls who are in the most danger." This is the stark assessment of Sadia Abdi, ActionAid's Country Director in Somaliland. Somalia, where ActionAid works in the region of Somaliland, is at significant risk of famine, with 6.2 million people in urgent need of humanitarian aid. These photos show the impact that the East Africa crisis is already having on women and girls, and why we must act now to save lives.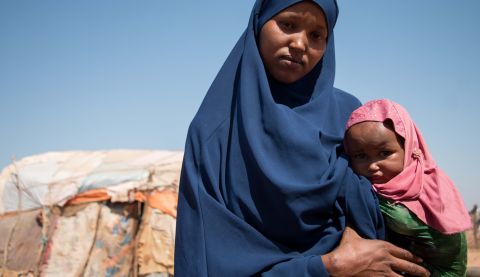 Water levels are critically low
Ceelbaxay is 30km outside of Hargeisa, the capital city of Somaliland. This is the main water-point in the area. Families are being forced to travel hundreds of kilometres from as far as neighbouring Ethiopia to get water for themselves and their livestock, because of the lack of water in the region. The water has turned green and is now very low.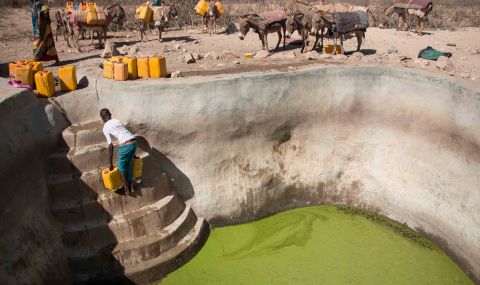 Habiba, 50, is collecting water from this water-point. Because of the long distances that people are forced to travel, there are also reports of women and girls facing sexual violence as they go in search of food and water.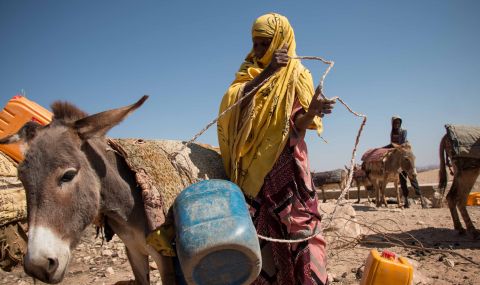 Food is scarce 
In Somaliland, 80 per cent of livestock has died in the hardest hit areas.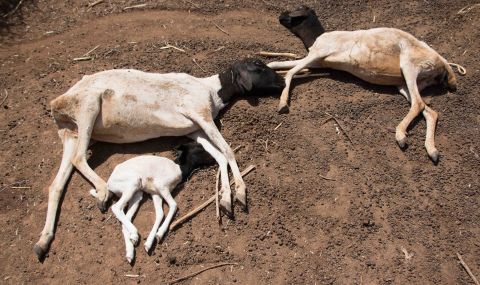 Hinda, 35, lives with her young children and extended family in two makeshift shelters. She explains the impact that the drought has had on her livestock, which her family depends on for their survival. 
"For the last year everything has been dying. Many animals have died because there is no water," she said. "The animals will eat anything they find, rubbish, stones, anything. They fall sick and then they die."
ActionAid's local staff on the ground have received reports of mothers only eating one meal a day to ensure their children can eat, because of the lack of food available. As women become more and more malnourished, miscarriage and deaths among women in labour are tragically increasing. 
The impact of the crisis on girls
Safa and Nafisa are nine-year-old schoolgirls who live close to Somaliland's border with Ethiopia. When a crisis strikes, girls are more likely than boys to be forced to drop out of school and not be able to complete their education. Because pastoralist families have been forced to migrate due to drought, at least five children have already had to leave Safa and Nafisa's school.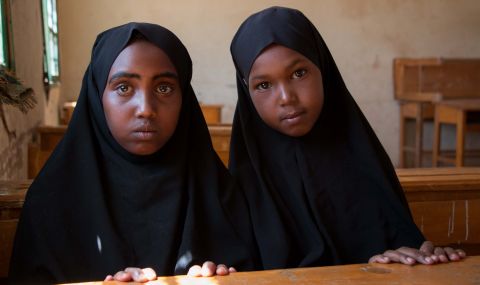 ActionAid's response to the East Africa crisis
So far, ActionAid in Somaliland has supported 13,000 people. This includes distributing 6000 tonnes of food including rice, sugar, wheat flour and cooking oil and thousands of litres of water. We are also supporting women in communities to lead aid distributions and monitor aid effectiveness.  
With your help, we can reach more people with essential supplies. Please donate to our East Africa crisis appeal now. 
Just £25 could provide food to feed a family for a fortnight
Photo credit: Ashley Hamer/ActionAid