Why drought puts women at greater risk of violence
22 March 2017
If you've been watching the news recently, you'll have seen the catastrophic effects that drought is having on lives and livelihoods in East Africa at the moment. The rains have failed, and as a result crops and livestock have been wiped out - leaving the people who depend on them on the brink of famine. 
The link between drought and hunger is horribly clear. But drought also increases the risk of another kind of danger, which is often more hidden and less talked about: the risk of violence against women and girls (VAWG). This World Water Day, find out why drought is making women and girls in East Africa more vulnerable to violence.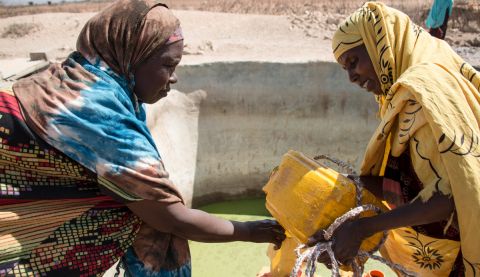 Globally, 1 in 3 women will face violence in their lifetime. But this shocking statistic is likely to be even higher during a humanitarian emergency, like the one that is currently unfolding in East Africa.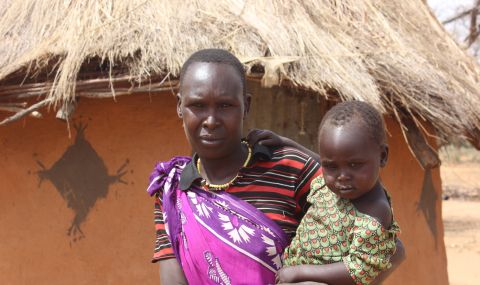 Drought forces women to travel further in search of food and water
ActionAid staff in Somaliland and Kenya have reported that the current drought has forced women to travel further and further in search of food and water for their families. Travelling alone, these women are at greater risk of sexual violence. 
Chepochemuna, 35, lives in West Pokot, Kenya. The scorching sun has destroyed everything, forcing her to look for anything edible in the wild to feed her eight children. 
"I am worried about tomorrow because there is high competition for wild fruits and vegetables. If help doesn't come through any time soon, we might die of hunger," said Chepochemuna.
ActionAid's Policy Manager in Kenya, Ruth Masime, is deeply concerned for women like Chepochemuna. "As a result of the drought women and girls face a triple burden in some cases: to survive, care for their families and evade sexual violence in the process. Urgent action is needed to avert starvation, sexual violence and community breakdown," she says.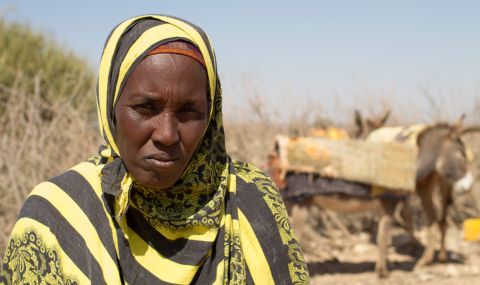 Across the border in Somaliland, Hoda Ahmed, 50, has travelled a long way in search of water. Her family have been forced to split up to find food and water, leaving her scared for her safety and the safety of her children. 
"Most of the men are not with their families – everyone is separated. We do feel scared because we are women alone but we stay together, all the women, and make sure that we all stay in a group, especially at night," she says. 
Why VAWG is intensified during humanitarian disasters 
Women and girls everywhere have less power and fewer decision-making opportunities than men and boys. Gender inequality can be made more extreme in the aftermath of a disaster. 
The displacement and destruction caused by crises have a huge impact on infrastructure, access to healthcare, water, sanitation, shelter and livelihoods. This puts societies under extreme social and economic stress, which can in itself worsen women's and girls' exposure to violence (PDF). Additionally, the breakdown of law and order in disasters caused by conflict means that perpetrators of violence are less likely to be brought to justice. 
Putting women in leadership at the heart of our humanitarian response
That's why ActionAid puts women in leadership at the heart of our humanitarian response. Women's groups are taking the lead in food distributions, because they know who the people are in their communities who are most at risk. They will ensure that the needs of the most vulnerable are met and not sidelined.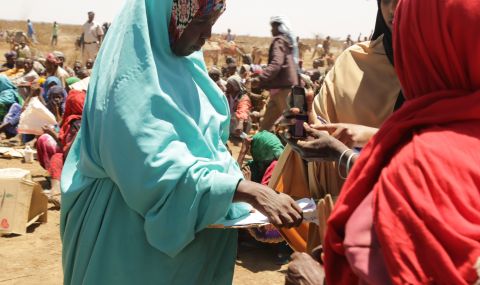 Please help this World Water Day
Our local staff are working around the clock to ensure that women and girls are supported during this crisis. This World Water Day, please help us reach more women and girls affected by drought in East Africa.
Photo credits: Ashley Hamer/ActionAid