How to support our Christmas appeals
These are just some of the ways you can donate to our work at Christmas.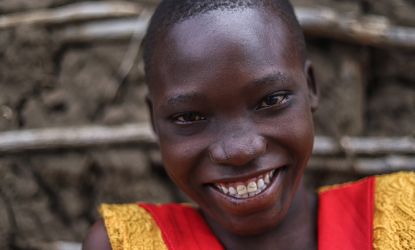 Our previous Christmas appeals
In 2021 you helped raise money for our work ensuring girls around the world get the education that is their right. 
Around the world, millions of girls are missing from classrooms today.
From Afghanistan, to Kenya, to Haiti, girls are being denied their right to go to school – whether it's because of violence, poverty, or because they're not valued as highly as boys.
But your donations are helping to ensure girls like Happy, pictured, can go to school, transform their own futures and build a life free from poverty.
Diana, 12, is from Kenya, where she attends an ActionAid-supported Girls Club and is getting the education that is her right. Esther Sweeney/ActionAid
Page updated 1 February 2022