11 charity Christmas gifts for 2021 (that you can personalise!)
20 October 2021
Whether it's a stocking filler, a secret Santa or classic goat gift for a loved one, our collection of charity Christmas gifts has something for everyone - from as little as £10!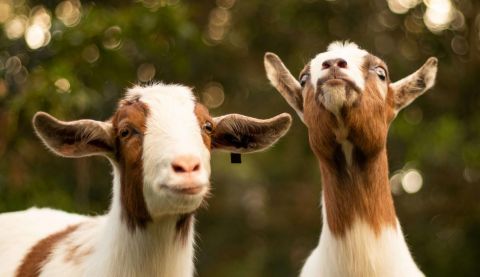 Looking for Christmas gift ideas that say something special, this year? 
Our Gifts in Action collection has something for everyone and - brand new for 2021 - you can now choose from six special greetings cards to personalise your gift. Opt for a printed card, an e-card, a print-at-home card or no card at all; you can even add your own special message and send it directly to the address of your choice. 
Your gift recipient will also receive details about how they're making a difference to the lives of women and girls living in poverty around the world. What better way to get into the Christmas spirit?
Please note: for guaranteed postal delivery in time for Christmas Day, please order by 12pm on Friday 17th December (or choose a print-at-home or e-card option and you can order right up until Christmas!)