Celebrating our supporters: a bake sale to make a difference
22 July 2022
At ActionAid our supporters love to channel their passions into fundraising for us. 16-year-old Anouska got her baking gloves on for a worthwhile fundraiser to raise money for women and girls around the world. Find out why she chose to fundraise for us by selling homemade, baked goods.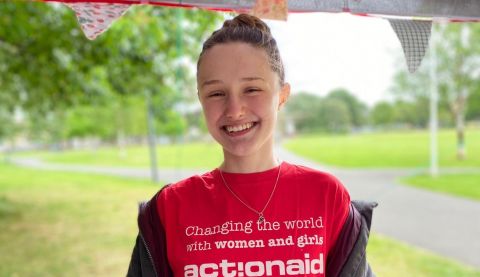 Anouska, 16, wanted to use her passion for baking to help change the world with women and girls. With the support of her friends, family and Bodi, the dog, Anouska has raised £520 from her bake sale in Victoria Park in Edinburgh.
Find out what inspired Anouska to get her baking mitts on and fundraise for ActionAid. 
Why did you choose to support ActionAid?
I chose to support ActionAid because my family previously sponsored a girl called Ashuza through ActionAid's child sponsorship programme. She sent us letters and I even made her a jewellery broach. We then went on to sponsor another girl, however, I never forgot Ashuza and how so many girls around the world need help.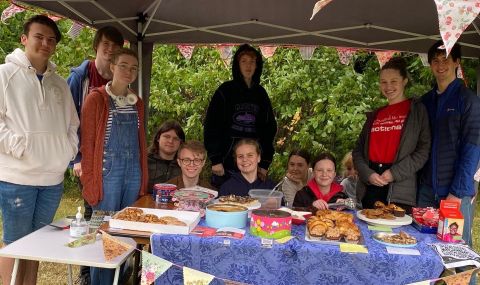 Every person has a right to education and I want to do anything I can to support, so that girls like Ashuza can get the education that is rightfully theirs.
What did you do to fundraise?
I chose to raise money by organising a bake sale as baking is my passion. It gave me the opportunity to share something I love for a good cause. I am still amazed at how well it all turned out and glad that I could make a difference by doing something that I love.
What would you like to tell someone thinking about raising funds for ActionAid?
I would tell someone to go for it. Raising money and awareness for not just ActionAid but any charity is not as impossible as many may initially perceive it to be. I hope to inspire others to raise or donate to ActionAid in the future as I know just how incredible the work they do is.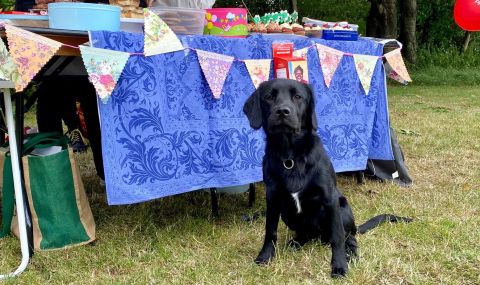 I would also tell someone to actually look more into what work ActionAid does. Go beyond the leaflet provided so you are really able to tell anyone who asks exactly what ActionAid does as the work they do is very varied.
Do you have any more fundraising plans lined up?
While I currently don't have any more fundraising plans I do hope to do more in the future. Probably another bake sale because it is something I now have experience with but I do want to deliberate further on different things I can do.
Organise your own fundraiser!
From classic bake sales, to zumbathons, if you would like to host your own bake sale or coffee morning or dance party, we'd love to hear from you! We'll support you every step of the way to help make your fundraising as fun and easy as possible. Want to organise your own fundraiser? Check out our list of ideas and resources, and get in touch with our events team today!
Read next
4 March 2022

3 August 2021