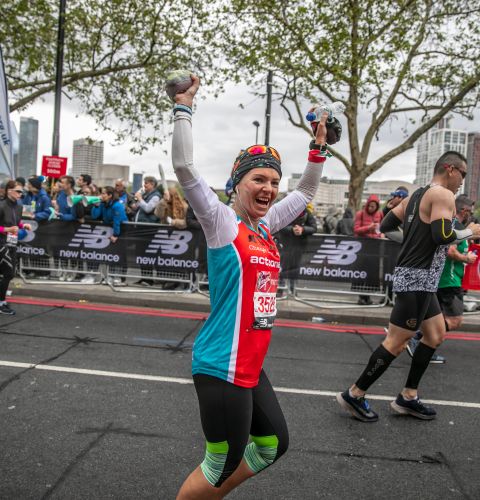 TCS London Marathon 2022
Get ready to sign up, lace up your trainers and run the 2022 London Marathon for ActionAid.
Date

2 October 2022

Location

London

Registration fee

£100 (incl. VAT) for a charity place

Sponsorship target

£2000 for a charity place
Take on the world famous London Marathon in 2022! Feel the buzz as you make your way around the 26.2 mile route, through crowd-lined streets and past many of the capitals most iconic landmarks. The feeling of triumph as you cross the finish line outside Buckingham Palace is one you'll remember forever. 
We'll be here to support you along your marathon journey and by running for ActionAid you will be helping to change the world with women and girls living in poverty.
Charity place
Join team ActionAid and apply for one of our limited charity places by clicking the red button below. 
Apply for an ActionAid charity place
Ballot places
Were you lucky in the ballot and want to run for ActionAid? Let us know by clicking the red button below - we'd love to have you on our team!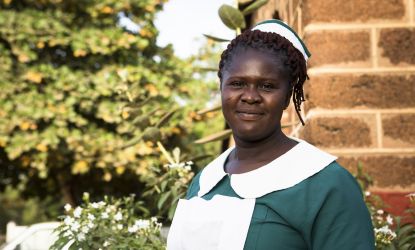 How your sponsorship helps
Mary is a nurse from northern Ghana where she helps deliver babies. Growing up, Mary's family could not afford to pay for her to take her school exams.
Thankfully, Mary's father managed to secure a small loan through an ActionAid-funded women's group, giving Mary the opportunity to undertake her exams and pursue her dream of becoming a nurse.
Mary's skills in her local community are essential, where health care facilities are basic. She now attends talks in her village, arranged by ActionAid, and inspires local girls telling them "If I was able to make it, you can also make it."
Get free materials and advice
We've got lots of useful training and fundraising goodies to help you with your event.
Pay in your sponsorship money
Thank you so much for your incredible support – you are changing lives, for good.
Contact us
If you have any questions or need support with your fundraising, please get in touch. Email events@actionaid.org or call 01460 238 000.
Page updated 15 February 2022