Why stigma makes periods even more painful
14 June 2018
Period stigma and shame can be found everywhere but an extreme form of period shaming called Chhaupadi is stilkl practiced in parts of Nepal.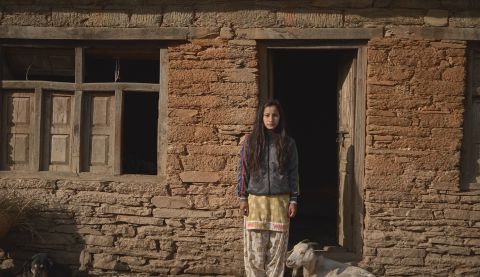 Period shaming in the UK and around the world
More than a third of UK women have experienced period shaming, through bullying, isolation or 'time of the month' jokes. That same stigma is thwarting women's attempts to make themselves safe and comfortable during menstruation.
In Nepal, a practice known as chhaupadi banishes girls from their homes once a month with no access to proper sanitation or security.
Geeta, 14, was banished to a hut for three weeks when she first started her period. She was aged 12.
"People think that if a menstruating girl touches people, then the people will get ill," said Geeta. "Or if she touches grass or crops, the crops will die."
"I strongly miss my family during my period," added Geeta.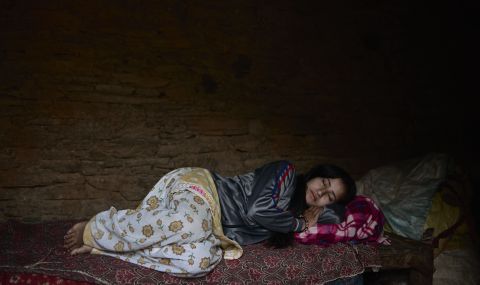 The dangers of chhaupadi came into focus last year when the world heard reports of a 19-year-old girl dying from a snakebite while sleeping in a shed.
Prior to that, a 15-year-old girl suffocated to death after lighting a fire to stay warm in her poorly ventilated hut. There have been reports of men sexually abusing women and girls in the huts.
As well as facing these risks, girls like Geeta can't look after themselves properly while in the hut. Cramps. Bloating. Tiredness. These are all common symptoms of periods, but Geeta cannot seek relief from any of these.
For many girls, the nearest place to wash is often miles away and they only have old cloths to use as rags to soak up the blood.
Period stigma and social pressure
Geeta and other menstruating women and girls also face intense discrimination. Social pressure forces women and girls to practise chhaupadi, according to Geeta. In fact, Geeta's mother, Dhauli, 40, said she'd prefer for her and daughter to stay in the house instead of going to the hut when they have their period.
She said:
But we have to obey, because society is like that."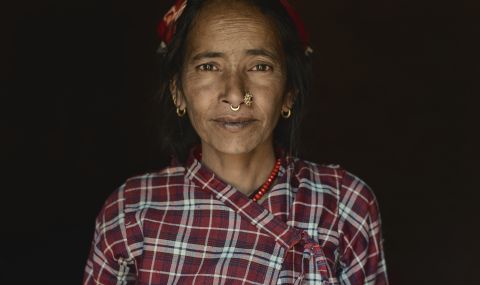 Despite being illegal in Nepal since 2005, deeply-held views mean chhaupadi persists. ActionAid has been working in Nepal for more than 10 years, supporting local women and girls to campaign to end chhaupadi.
Thanks to their efforts, 11 'chhaupadi free' villages have been established in western Nepal and more than 1,400 women of reproductive age have stopped practising chhaupadi.
Daring to speak out against chhaupadi
Gauri, 26, is one of them. She remembers being forced to sleep under a goat shed. When the animal urinated, it would drip on to her. "That motivated me to go against it (chhaupadi)," she said.
Gauri joined an ActionAid-supported 'reflect circle', where dozens of local women held in-depth conversations about chhaupadi; its negative impacts and illegal status.
When Gauri decided to stop chhaupadi, she had to use her new-found knowledge, confidence and allies to overcome family resistance.
"My in-laws and my husband said it is not right to sleep inside the house," she said. "But we convinced them that it is not the right thing and we should sleep in our own home and eat nutritious food."
Women such as Gauri are an inspiration to Geeta, who hopes to follow in their footsteps. "I've seen them in other communities and they stay in their own homes," she said. "But nothing bad has happened. They are not restricted."
Even though chhaupadi is now illegal in Nepal, it is still secretly practised in several Nepalese communities. However, policewomen like Rajkumari are on a mission to end this ancient practice giving young girls a chace at their future. "I hope that, whatever we have faced now, girls will not be able to face this kind of discrimination in the future." 
 Ending the taboo around periods
Although chhaupadi is an extreme manifestation of period shaming, the problem lingers in all corners of the world – including the UK.
A survey conducted by ActionAid found nearly half (46 percent) of British women felt embarrassed when they started their period. It's a statistic I can relate to. And I'm sure I'm not the only one.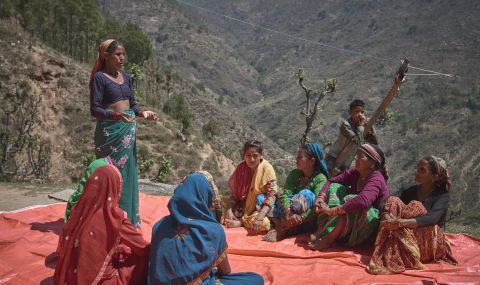 When I started my period at age 12, I was confused and scared. I sought comfort from my mum and over the years found ways of coping with the physical and social impact that periods have on my life.
Yet, I would also talk about my period in hushed tones. That has ended as I realise menstruation is not something to feel embarrassed about – far from it.
As 14-year-old Geeta reminds us, breaking down taboos is the first step towards freedom. "I feel if we keep on practising chhaupadi then society will force us to do the same thing for a long time," she said.
A donation from you could help ActionAid make sure more girls like Ishu don't face discrimination because of their period.
Photos: Poulomi Basu/ActionAid