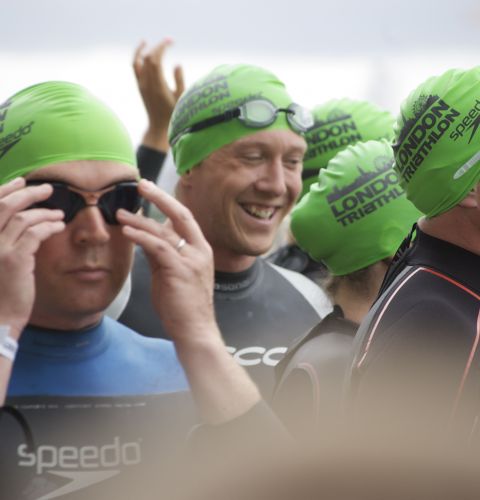 London Triathlon
Run, swim and cycle your way around London's Docklands in the world's biggest triathlon.
Date

TBC

Location

London

Registration fee

£62.99 - £200

Sponsorship target

As much as you can
If you like to mix it up, then a triathlon is the event for you! Put yourself to the test in this action-packed race around the capital. 
With a variety of distances to choose from, you don't have to be a top athlete to take part. All competitors will swim in the Royal Victoria Dock and run around the London Docklands, cheered on by a 30,000 strong crowd.
Don't forget to get your place
I'll never forget riding on closed roads at 41km per hour, with the sun coming up

Scott Trevithick, ActionAid sports enthusiast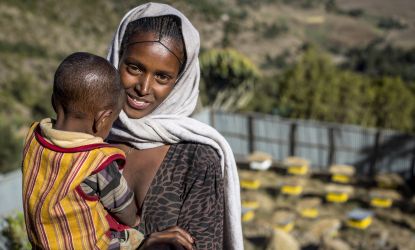 How your sponsorship money helps
Birke is 20 years old and has a one year old daughter. She lives in Ethiopia, where she is a member of the local ActionAid bee-keeping cooperative.
She says, "I am respected by the men in the cooperative as they elected me to the controlling committee. My vision is to have my own bee project to hand over to the next generation."
In 2013 the group harvested their first honey, producing 46kg, and a year later in 2014 they harvested 240kg. The cooperative are confident that their harvests and their income will increase each year.
Get free materials and advice
We've got lots of useful training and fundraising goodies to help you with your event.
Pay in your sponsorship money
Thank you so much for your incredible support – you are changing lives, for good.
Contact us
If you have any questions or need support with your fundraising, please get in touch. Email events@actionaid.org or call 01460 238 000.
Page updated 8 October 2021