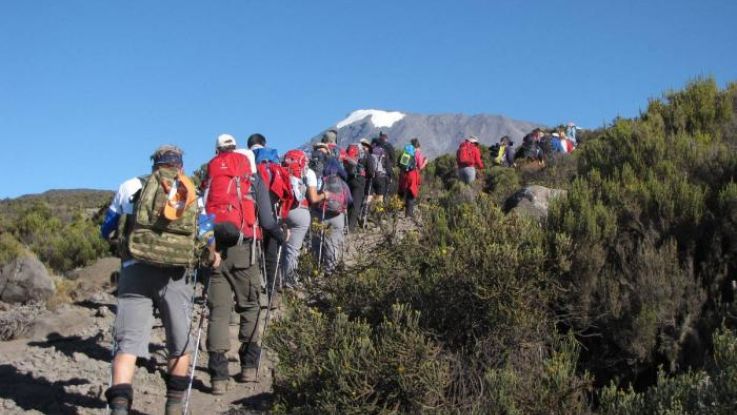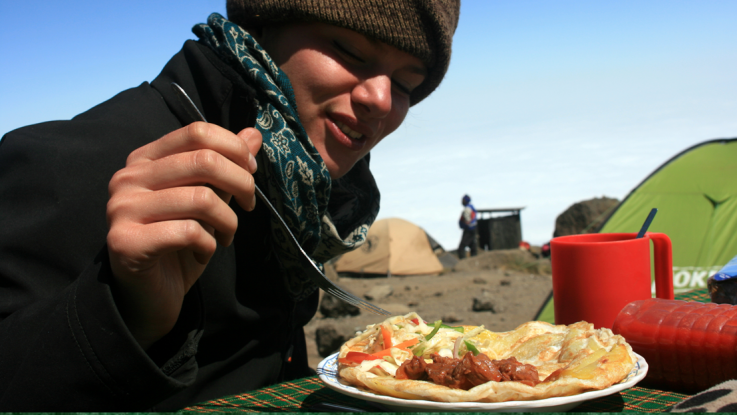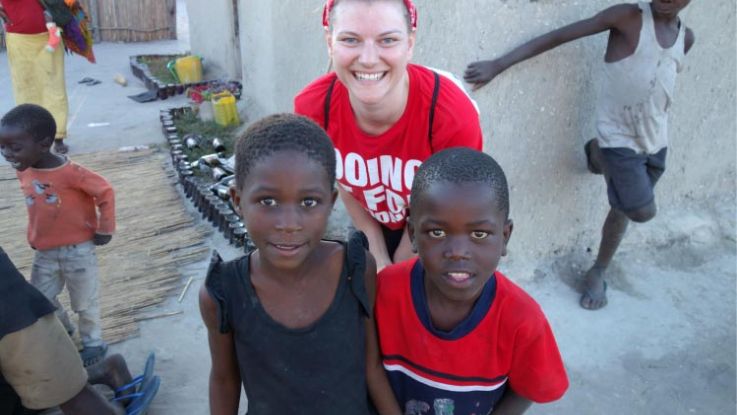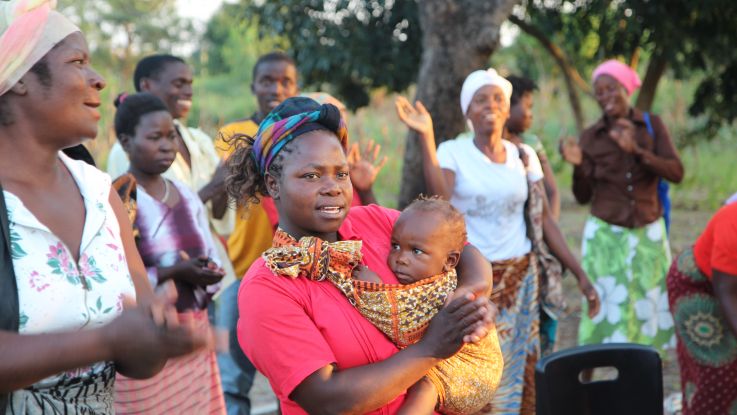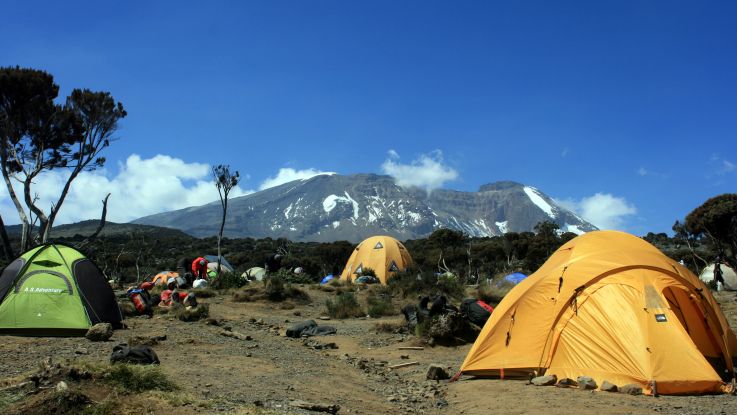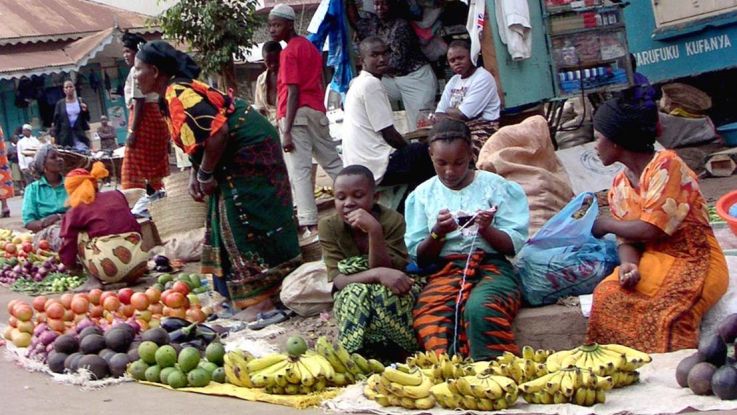 What's the New Year's Eve itinerary?
Day 1 and 2 

Fly to Tanzania, then transfer to Moshi — the gateway to Kilimanjaro National Park. The afternoon is free to relax and prepare for the challenge ahead.

Day 3

The experience begins as we start to trek up the lower slopes of the mountain, through thick rainforest to reach Machame Camp.

Day 4

Leaving the rainforest we will ascend over moorland valley and onto some rugged terrain as we head through a dramatic river gorge!

Day 5

Today you embark on the first of our acclimatisation treks, you'll pass under the Lava Tower and reach camp at Barranco Hut. 

Day 6 

Ascend into the the Great Barranco, a huge ravine. You'll pass under Heim and Kersten glaciers and head towards teh Karanga valley. Spend your night at Barafu Camp.

Day 7 — The Final Ascent!

Setting off in the dark, start your zigzagging ascent to the summit in the dark, between glaciers and heavy scree. We see the first sun of New Year at Stella Point, before pushing on, maybe through snow, until we reach the summit and the highest point in Africa.

An incredible achievement and a spectacular start to the year! We then head down to Mweka camp for our last night on the mountain.

Day 8 

A gentle descent takes you through the rainforest to Mweka Gate, here you'll complete park formalities and recieve your certificat! You''ll transfer back to Moshi to relax and celebrate.

Day 9 and 10

Enjoy some free time in Moshi before taking an overnight flight back to London, or extend your trip to visit ActionAid's work in Tanzania.
What's included in my trip?
Included
International flights
Meals and drinking water
First aid trained team leader
Entry permit to National Park
Accommodation
Transport within Tanzania
Camping equipment, guides and porters
Page updated 15 January 2021